A chainsaw chain is a critical component of the saw. It needs to be sharp in order to make a clean cut. A dull chain will cause the saw to bind and can also be dangerous.
There are several things that can cause a chainsaw chain to become dull, and it can be frustrating trying to find the cause.
In this article, we will explore some of the reasons why a chainsaw chain dull and what you can do to fix the problem.
Chainsaw Chain Dull Quickly, What Can You Do To Make It Last Longer?
1. Dull chain blades are often caused by a lack of sharpening
Dull chain blades are often caused by a lack of sharpening. The chain saw's chain becomes dull when the metal filings that are supposed to be ejected from the cutting teeth build up and form a barrier between the teeth and the wood.
This can be caused by a number of factors, including using the wrong type of chain oil, not sharpening the chain frequently enough, or using a dull file to sharpen the chain.
2. Dirty chains can also cause the blades to dull quickly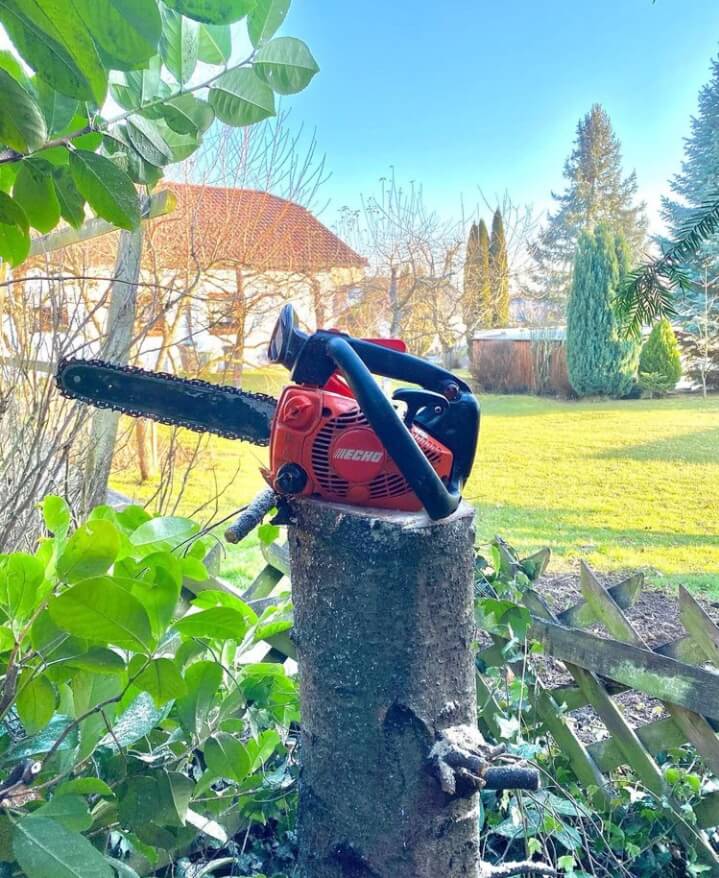 One of the most important parts of chainsaw maintenance is keeping the chain sharp. A dull chain can make it difficult to cut through wood, and it can also cause the blades to wear down more quickly.
There are several reasons why a chainsaw chain might become dull quickly, and one of the most common causes is dirt and debris getting caught in the teeth.
A dull chain can also be caused by the chain not being properly tensioned. If the chain is too loose, it will drag on the wood instead of cutting it, and it could get caught in a groove and even break.
3. Improper chain tension can lead to a dull chain
The chain on your chainsaw is what does the cutting. If the chain tension is not correct, the chain will become dull quickly. Improper chain tension can be caused by a number of things, including incorrect blade sharpening and incorrect chain installation.
Chain tension should be checked often and corrected if necessary to keep your chainsaw running at its best.
4. A worn guide bar can also lead to a dull chain
Chainsaws are essential tools for many home and property owners. A chainsaw can quickly and easily cut through trees and other materials.
However, a chainsaw is only as good as its chain. A dull chain can make a chainsaw difficult to use and can also lead to damage to the saw itself. There are several reasons why a chainsaw chain may become dull. One reason is that the guide bar may be worn.
When a chainsaw chain becomes dull, it can lead to an overall decrease in the quality and usefulness of the saw. To prevent this, a chainsaw chain sharpener is used.
5. Uneven cutting can cause the chain to dull prematurely
One of the most common problems with chainsaws is that the chain becomes dull quickly. This can be caused by a number of factors, but one of the most common is uneven cutting.
When the chain cuts into the wood, it should do so evenly on both sides. If there is a discrepancy in how the chain cuts, it can cause the chain to dull prematurely.
Chainsaws should be kept clean and well-maintained to ensure that they are performing at their best. One of the easiest ways to do this is by using a cleaner designed for chainsaws.
How do I know if my chainsaw chain is dull?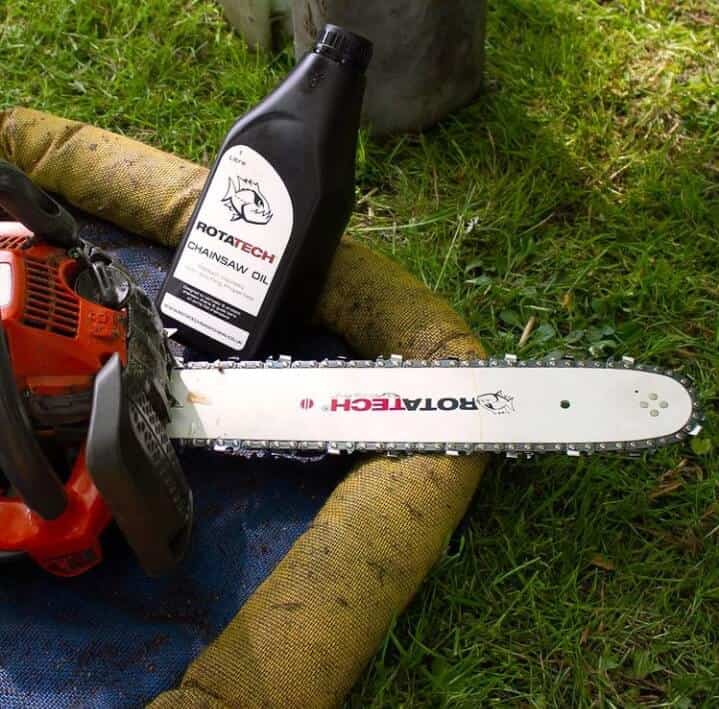 If your chainsaw chain is not cutting the wood efficiently, it may be dull. Dull chainsaws are less efficient and can cause more harm than good.
If you notice that your chainsaw is struggling to cut through the wood, it may be time to have it serviced or replaced. There are a few simple ways to determine if your chain is getting dull.
1. Check the cutting depth.
A properly sharpened chain will leave a clean edge when cutting through wood. If the chain is dull, it may not be able to make deep cuts, which could lead to scratches on your project and potential damage.
2. Inspect the teeth.
Chainsaws use small metal teeth to cut through wood. If they're not sharp enough, the teeth can easily get stuck in the wood and cause wear and tear on both the chain and the saw itself. Look for excessive tooth wear or grooves in the metal that indicate a need for a tune-up.
3. Check for binding or chatter.
Chainsaws are equipped with a brake that should keep the blade from spinning in its housing. If it's too tight, the chain can't move freely, which will cause binding and make sawing difficult.
6 Simple Ways to Reduce Chances of Your Chainsaw Chain Getting Dull
Chainsaws are a common tool and can be very useful for cutting wood. However, chainsaws can also be dangerous if not used correctly. When chainsaw blades are worn down or dull, they can cause accidents. Here are six simple ways to reduce the chances of your chainsaw chain getting dull:
1. Keep the chain sharp by regularly sharpening the chain. This will help ensure that the chain is cutting efficiently and reduce the chance of it becoming dull.
2. Wear proper safety gear when using a chainsaw – including a face mask, gloves, and ear protection – to avoid injury in case of an accident.
3. Be aware of your surroundings and use discretion when cutting – make sure you know what you're doing before you start cutting!
4. Never cut into any electrical line or structure.
5. Always wear eye protection and appropriate clothing when cutting!
6. Never cut overhead, you could get hit by a tree limb or be electrocuted!!
How long does a chainsaw chain last before sharpening?
Chainsaws are a powerful tool, but they can also be a hazardous one if not used properly. A chainsaw chain can last anywhere from around 10 to 20 sharpening cycles before it needs to be replaced.
However, the number of sharpening cycles a chain requires will vary depending on the type of chainsaw and how often it is used. A chainsaw chain should generally be sharpened every 2-3 uses if it isn't being abused or neglected.
Conclusion
Following proper maintenance procedures can help keep your chainsaw chains sharp and functioning properly.
By keeping your chainsaw well-maintained, you can ensure that it will be able to cut through wood easily and safely.
Remember to always wear protective gear when using a chainsaw, and be sure to read the manufacturer's instructions carefully.
You might also like our article on Which Way Does A Chainsaw Blade Go On and How Tight Should The Chain Be On A Chainsaw.